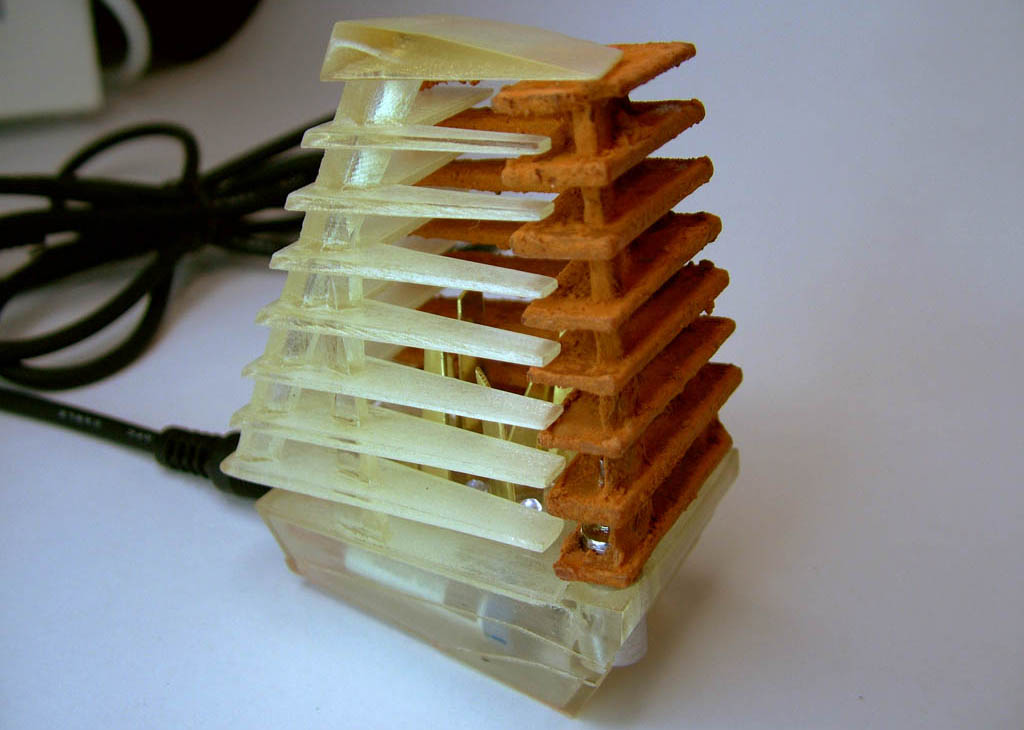 The Mexican
Projet The Mexican – Semestre d'études à Victoria University of Wellington, Nouvelle-Zélande, 2009.
Cours de Creative Expression to Product Specification – Réinterpréter une musique en un objet, un lecteur mp3, au travers d'une composition de matériaux exprimant le ressenti de cette musique. L'objet doit avoir au moins une partie mobile et au moins un composant fabriqué par impression 3D, l'ensemble ayant un volume maximum de 60mm3.
Création mixte basée inspirée de la chanson The Mexican de Babe Ruth. Structure de base en résine de stéréolithographie (impression 3D SLA), poussière de brique rouge, laiton, composants électroniques.